Join us for networking, community building, and professional development events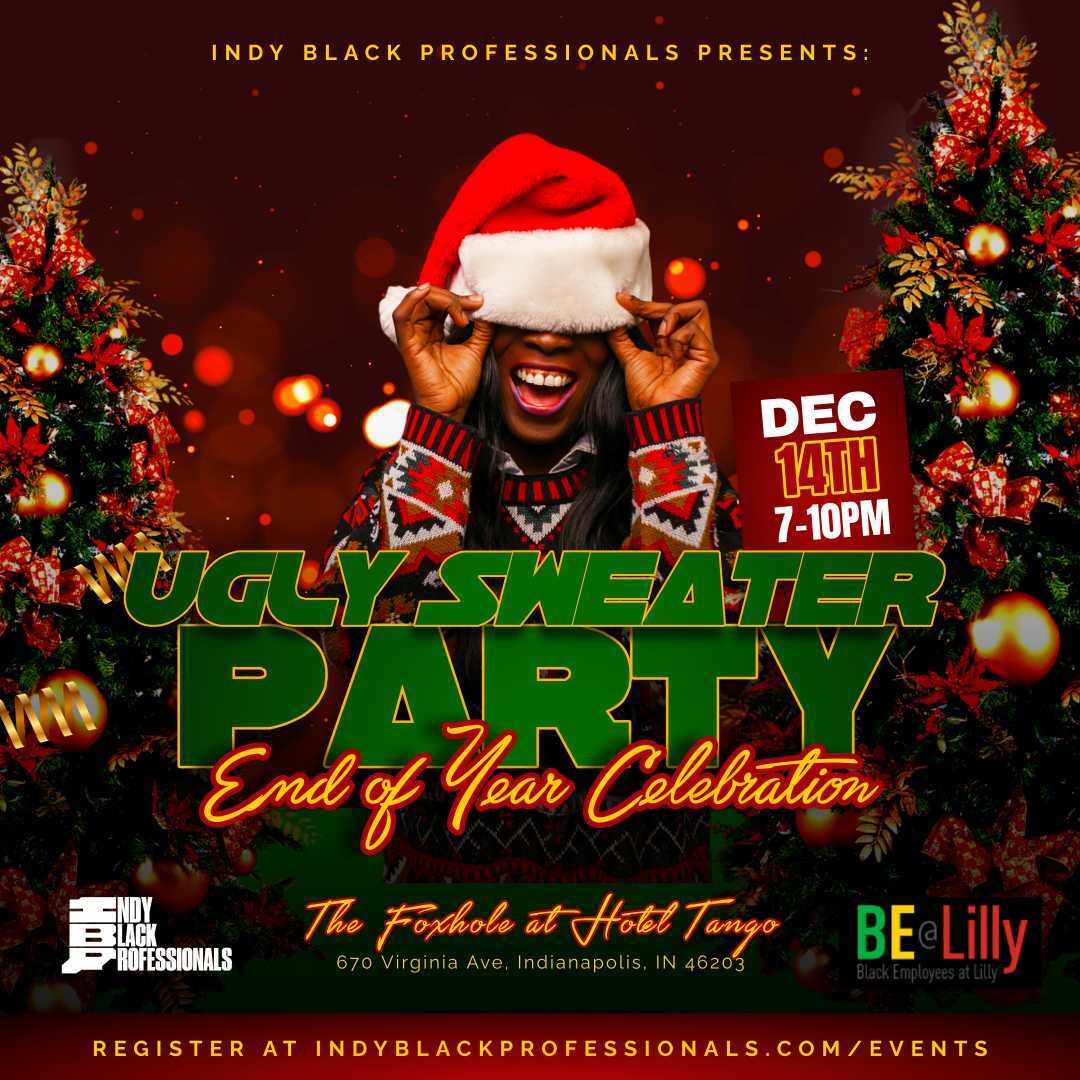 Join us for a night of festive fun at the Indy Black Professionals' End Of The Year Celebration! It's an Ugly Sweater Party, so come dressed in your most creatively ugly sweater, and let's spread some holiday cheer.
GET TICKETS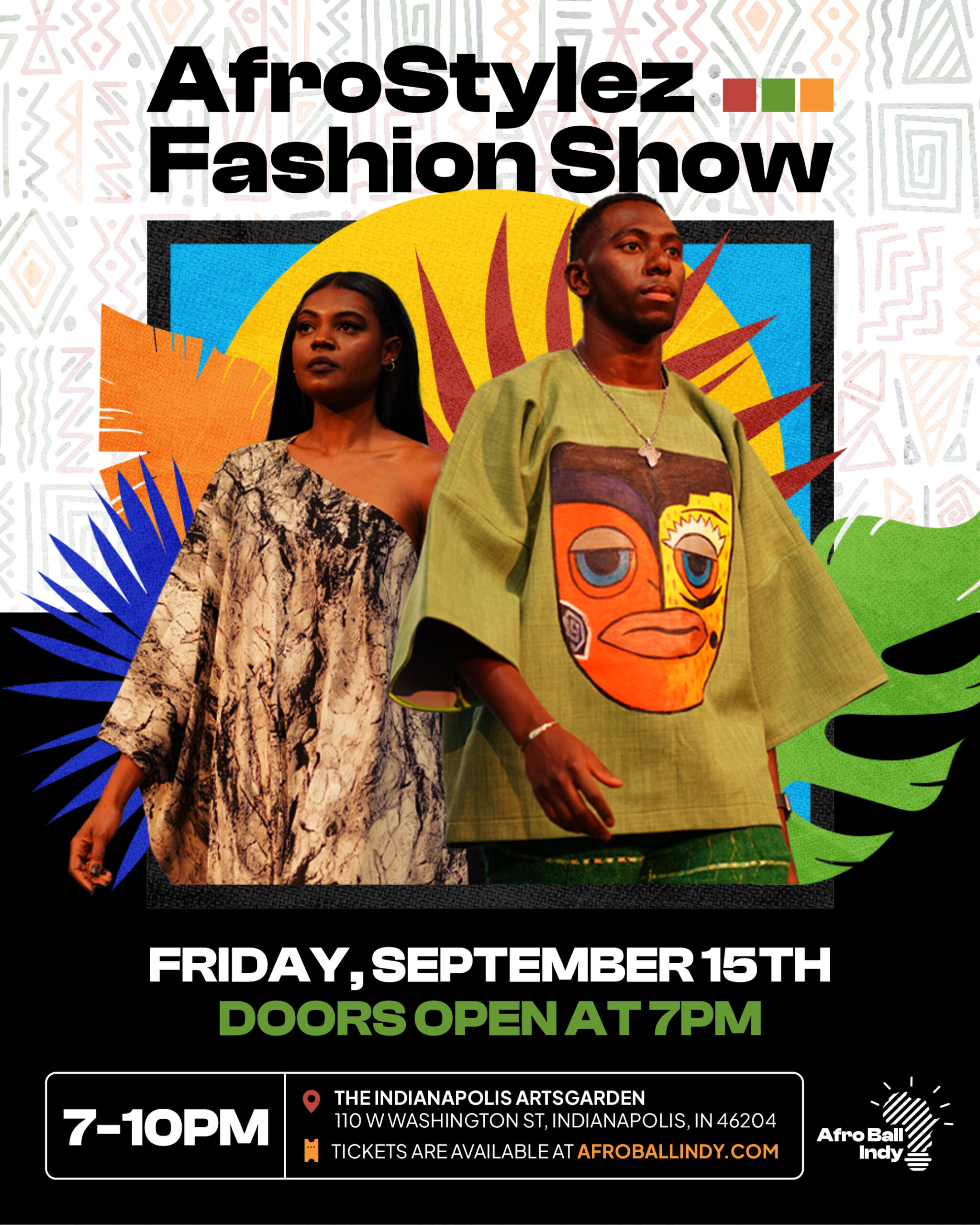 Join us for a spectacular night that blends culture, fashion, and entertainment. Experience the brilliance of contemporary African style as talented designers showcase their unique collections inspired by the rich and vibrant cultures of the African continent.
EVENT ENDED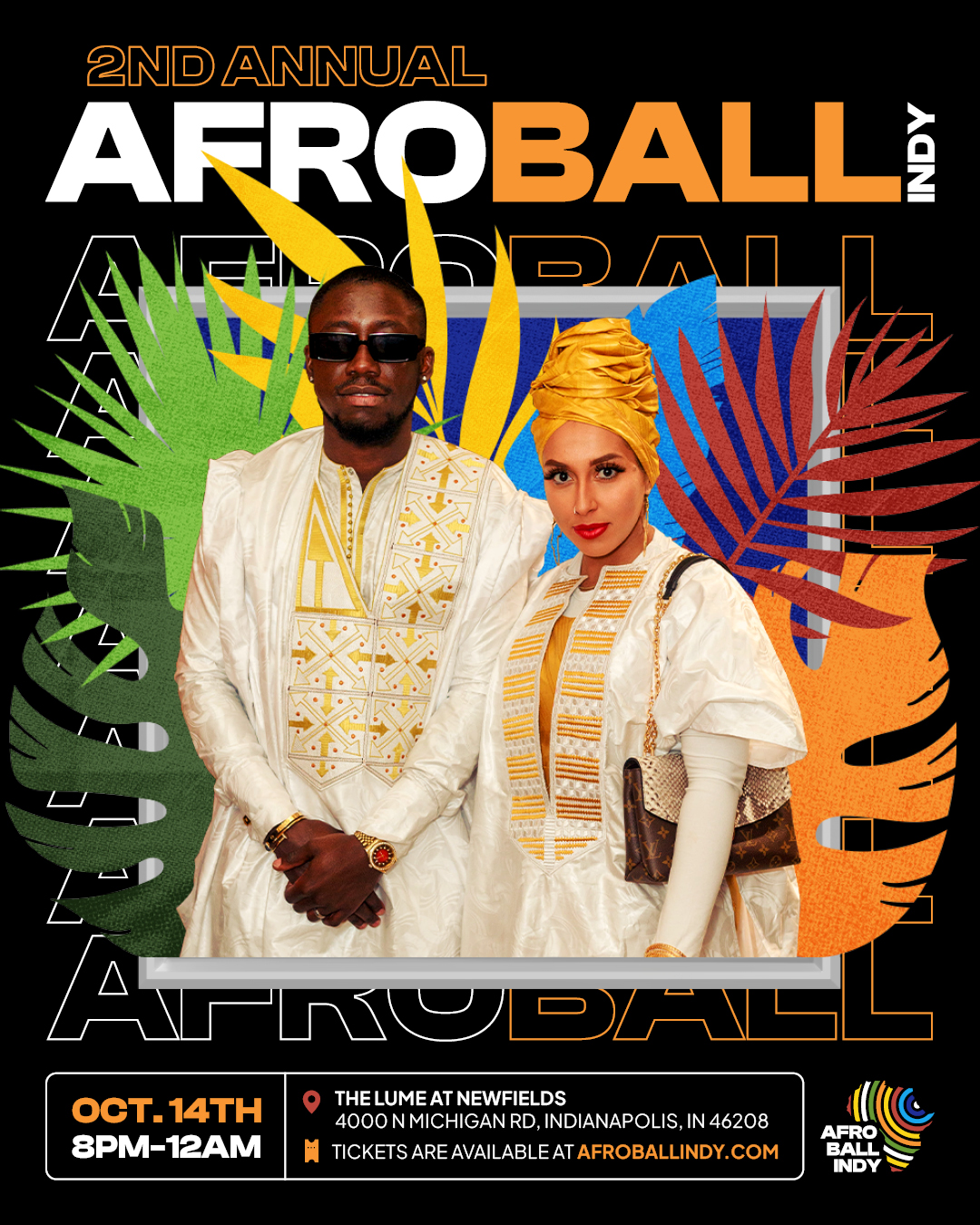 AfroBall Indy is back and promises to be even more spectacular than before. This grand event is a unique blend of culture, fashion, and festivity, designed to celebrate the vibrancy and diversity of African traditions and the diaspora.
EVENT ENDED
Join us for a fun-filled in-person event at Whiskey & Rhythm. This is a great opportunity to network, mingle, and connect with fellow black professionals and black journalists in Indianapolis. Come and enjoy a relaxed social atmosphere while sipping on your favorite drinks and grooving to some fantastic rhythm. Don't miss out on this exciting gathering of like-minded individuals.
EVENT ENDED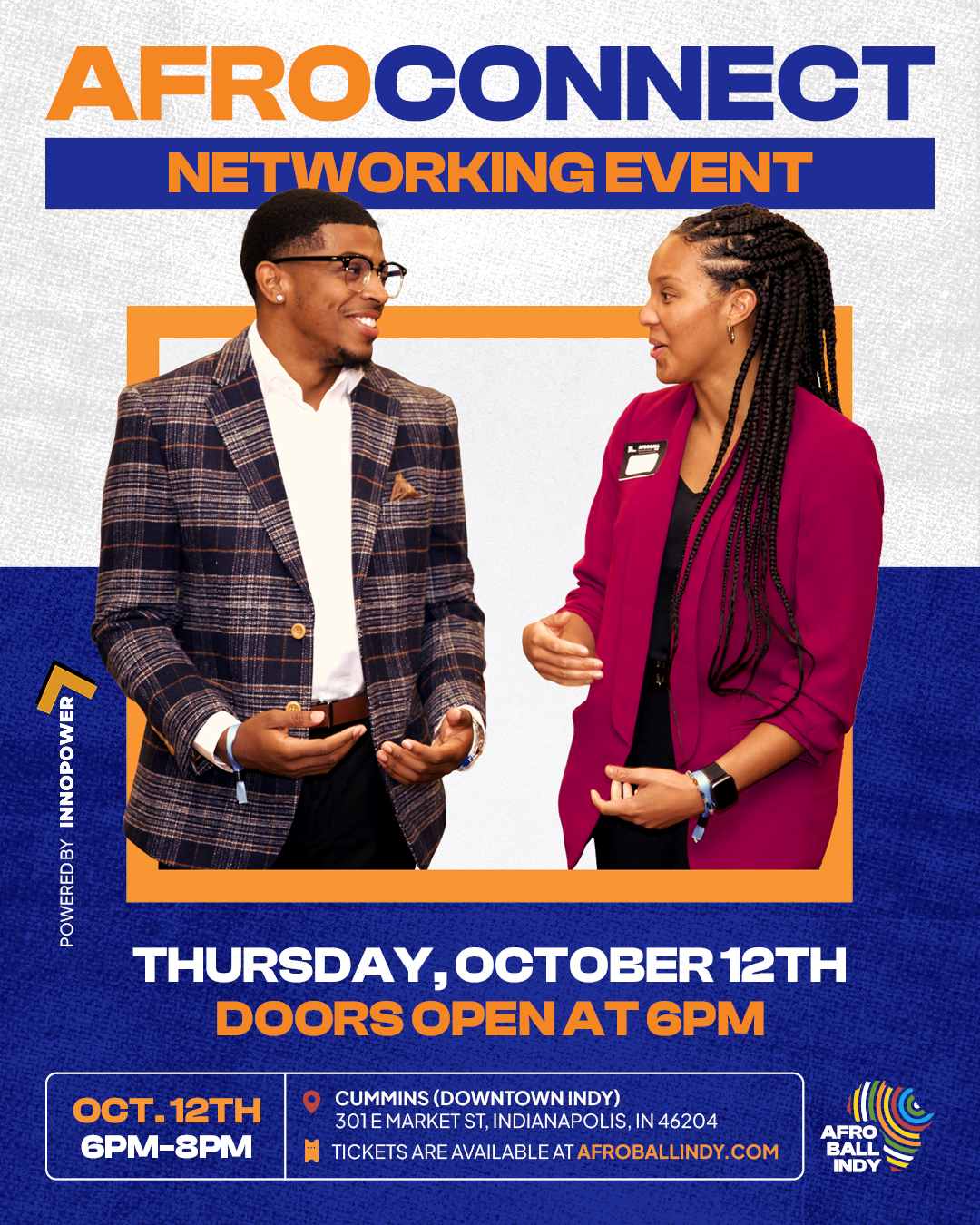 Elevate your networking experience and be a part of something transformative. AfroConnect is not just an event; it's a doorway to opportunities and a platform to celebrate diversity in our professional landscape.
EVENT ENDED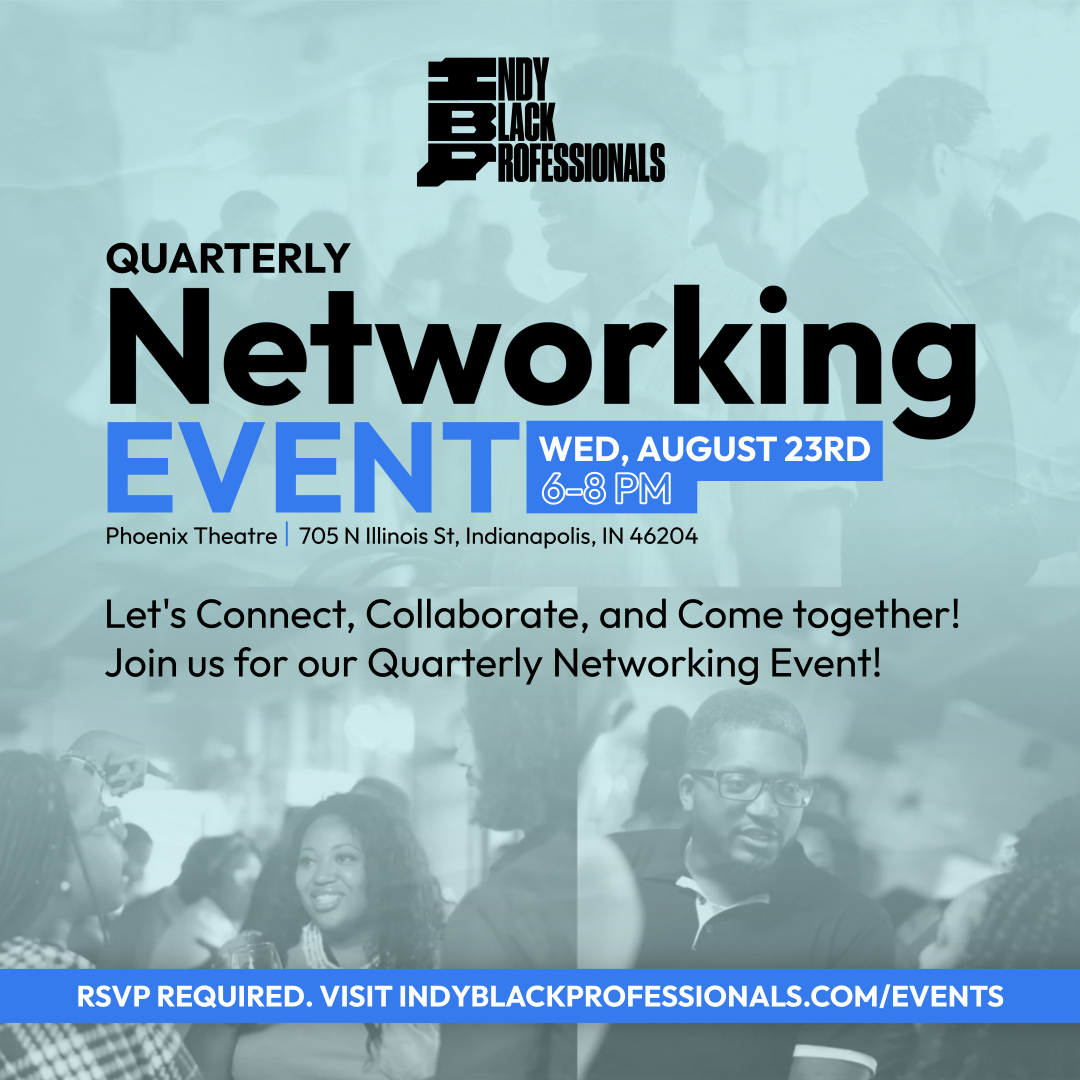 Join us on August 23rd from 6pm to 8pm for an exciting Quarterly Networking Event at the Phoenix Theatre Cultural Centre in Indianapolis, IN. This event is the perfect opportunity for Indy Black Professionals members to connect with one another, meet potential new members, and engage with influential community leaders. Don't miss this chance to expand your network, build meaningful relationships, and be part of an empowering evening of connection and collaboration.
EVENT ENDED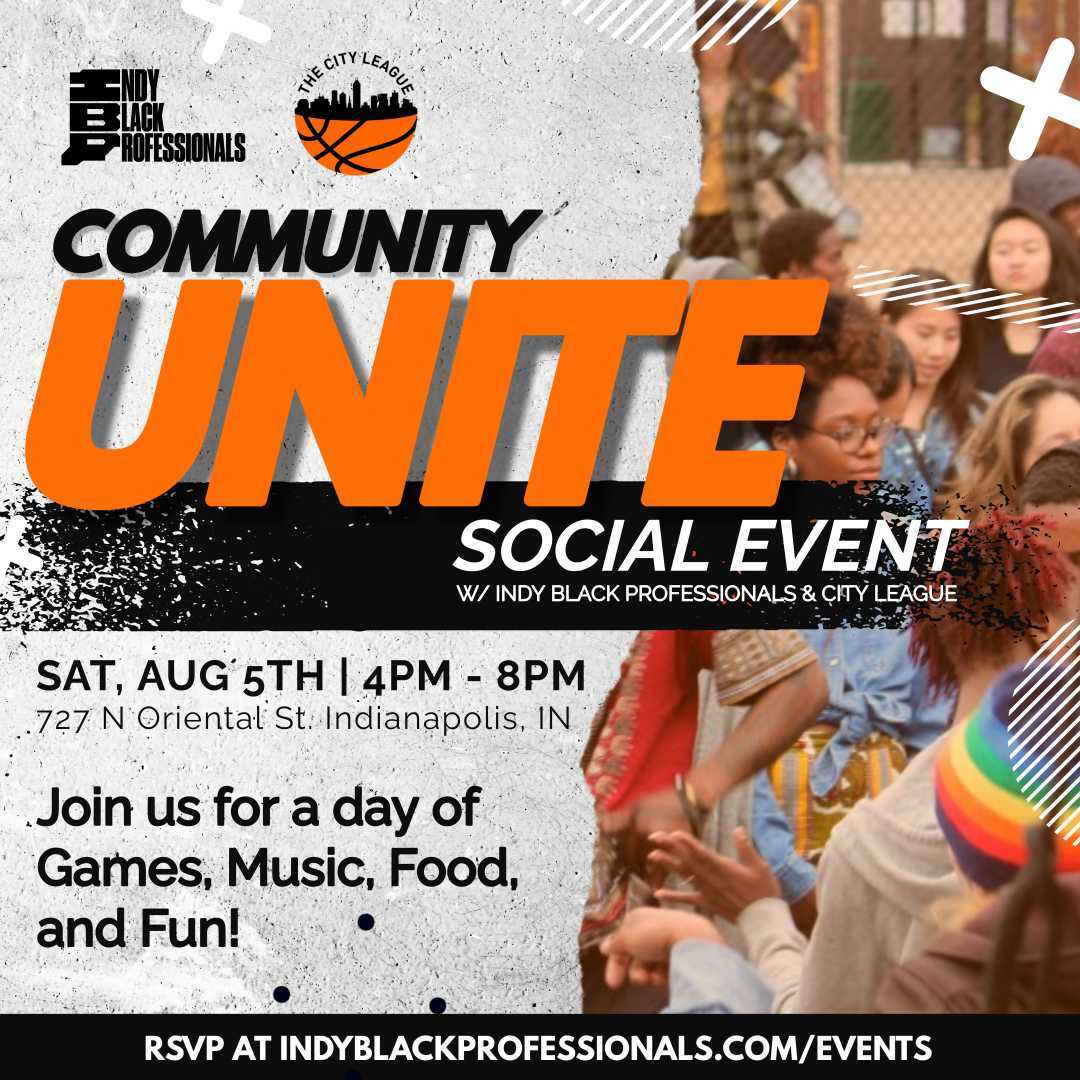 Join us for an exciting outdoor social event as Indy Black Professionals partners with The City League for an unforgettable evening of games, music, food, and fun for all age groups. Immerse yourself in the vibrant atmosphere and connect with the community while supporting local initiatives. Don't miss out on this fantastic event! August 5th, 2023 | 4pm - 8pm
EVENT ENDED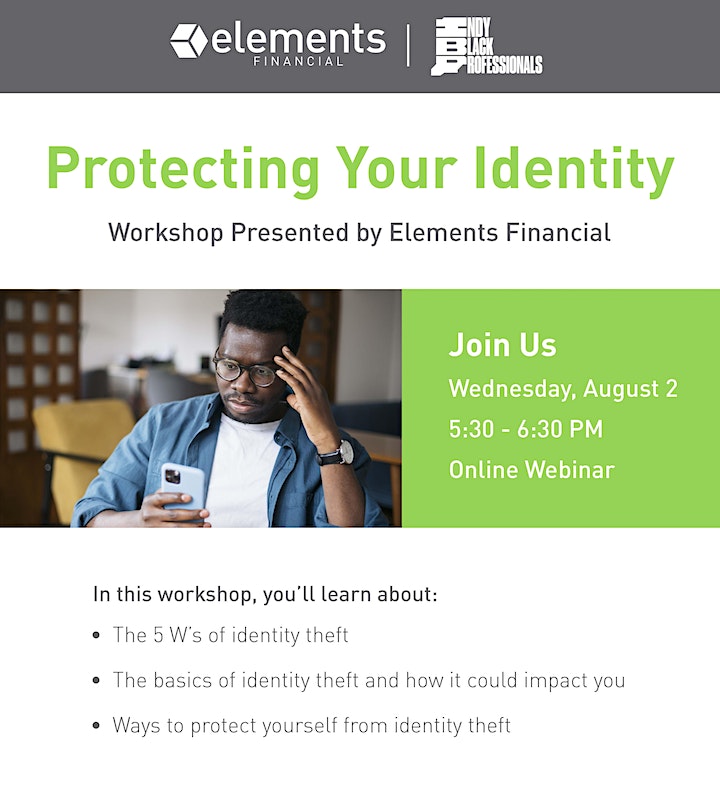 In an increasingly digital world, safeguarding your identity is of utmost importance. Join Indy Black Professionals and Elements Financial for an empowering webinar event on "Protecting Your Identity."
EVENT ENDED
🎉 Join us on Saturday, July 15th, 2023, from 6pm to 10pm, for AfroFest - a vibrant, family-friendly celebration of African culture as part of the AfroBall Indy 2023 event series! 🎉
EVENT ENDED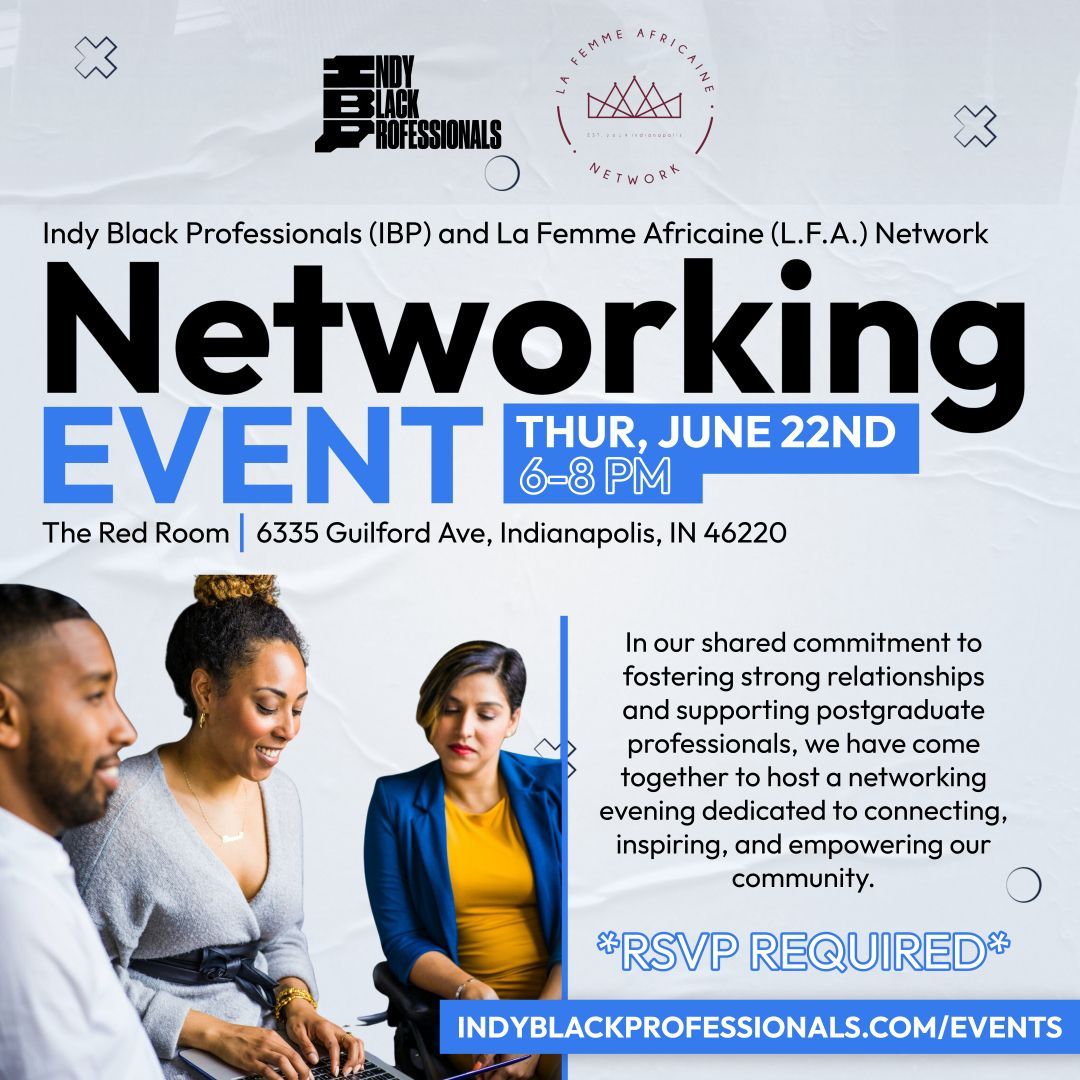 Join us for "Empowering Connections," a vibrant networking event co-hosted by Indy Black Professionals and La Femme Africaine Network, dedicated to fostering meaningful professional connections, sharing postgraduate navigation insights, and embracing Afrocentric community experiences.
EVENT ENDED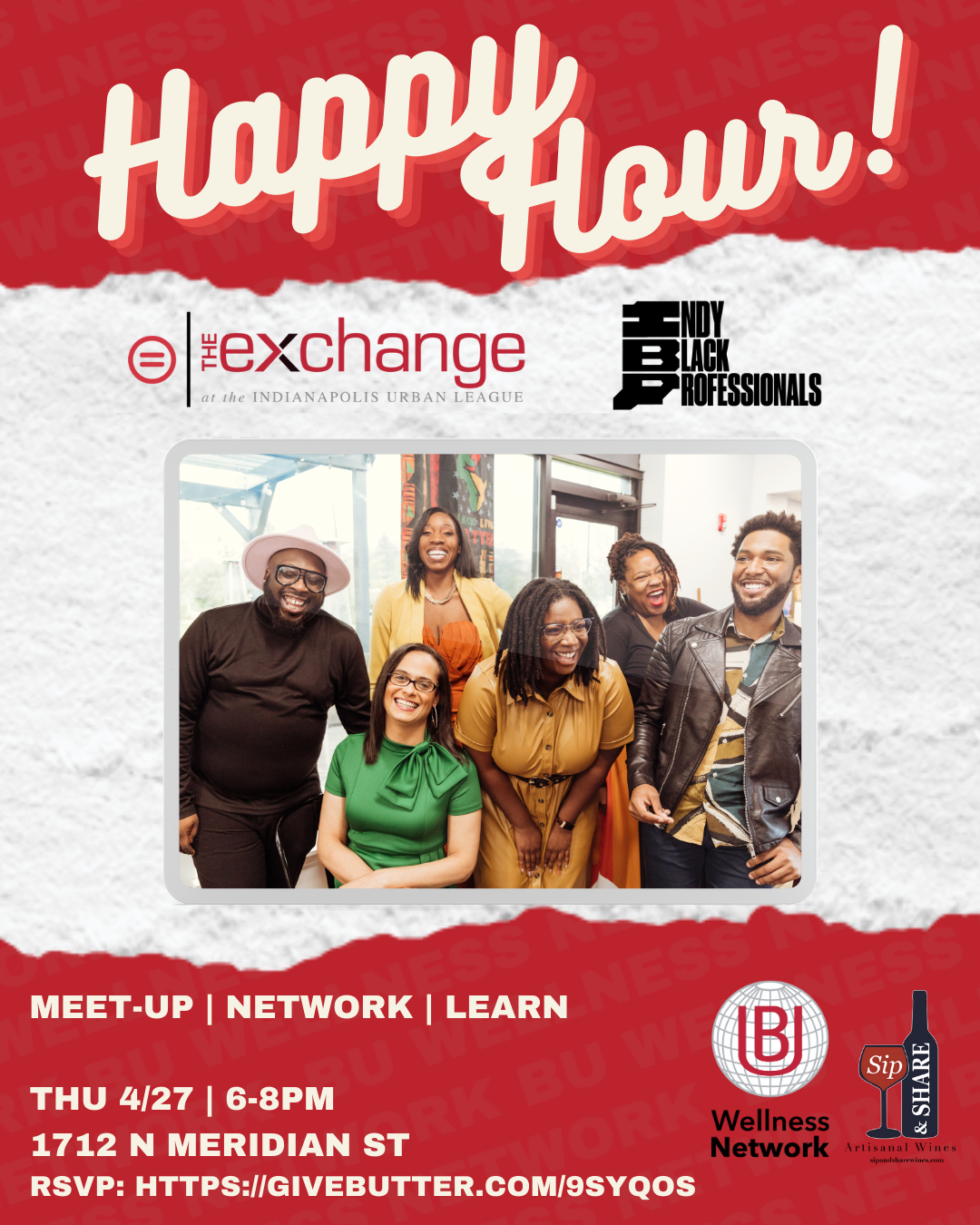 Meet-up & network with some of the city's Black young professional members of The Exchange & Indy Black Professionals. Hear from BU Wellness Network & tour the new office. Appetizers & wine from Sip And Share Wines will be provided.
EVENT ENDED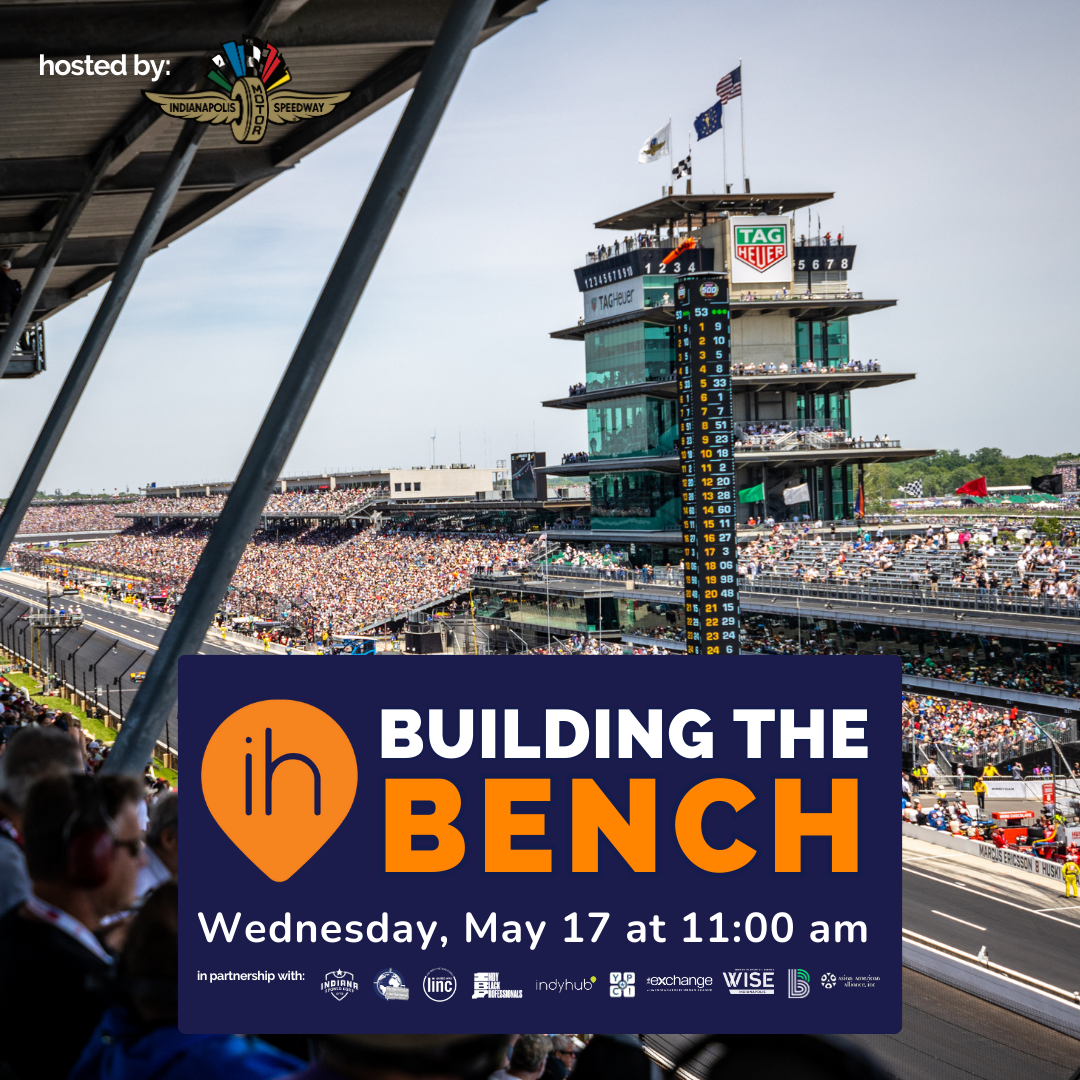 Join us for a VIP experience as part of the Greatest Spectacle in Racing. Connect with IndyHub at the track on practice day, meet emerging and current leaders across the city and hear from the next generation of INDYCAR drivers on how they are building the bench in the racing industry.
EVENT ENDED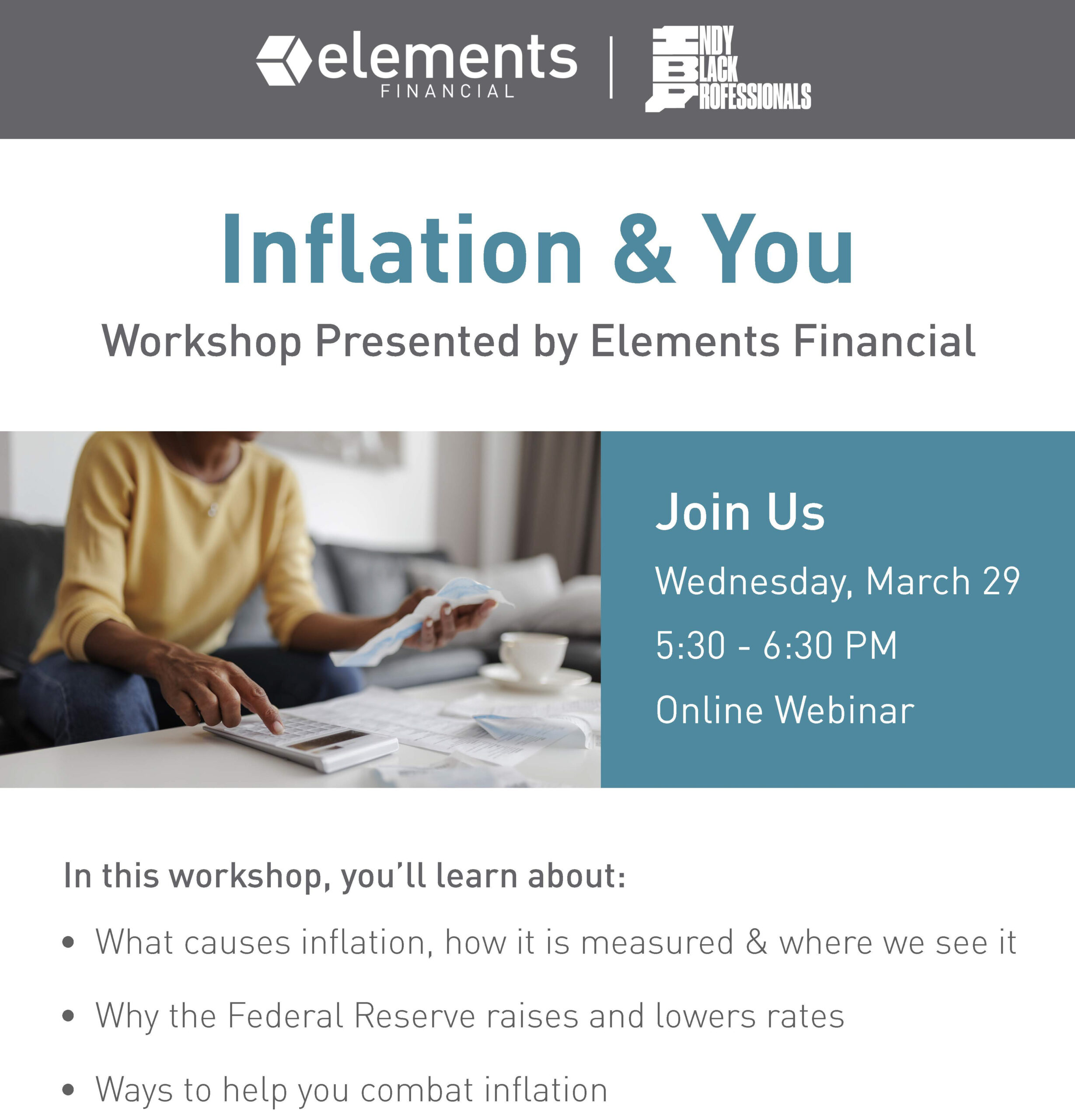 Empower your financial future with us! Join the Indy Black Professionals & Elements Financial for a game-changing Finance Wellness Series: Inflation & You 📈💰 Learn all about inflation, Federal Reserve rates, and ways to combat it! 🔥 Don't miss this online webinar!
EVENT ENDED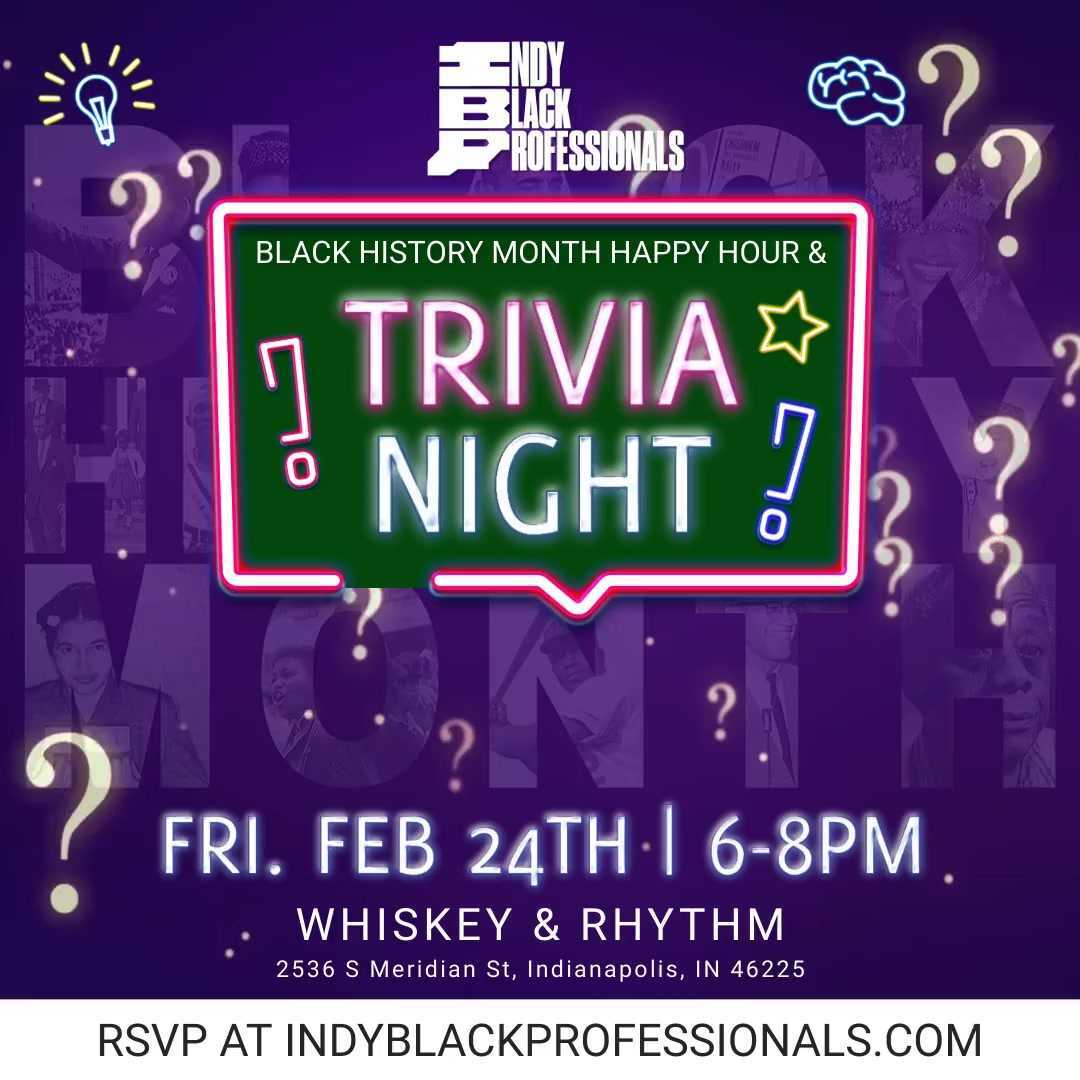 Celebrate Black History Month with Indy Black Professionals at our Happy Hour & Trivia Night! 🎉 📅 Join us on Feb 24th for drinks, food, and knowledge.
EVENT ENDED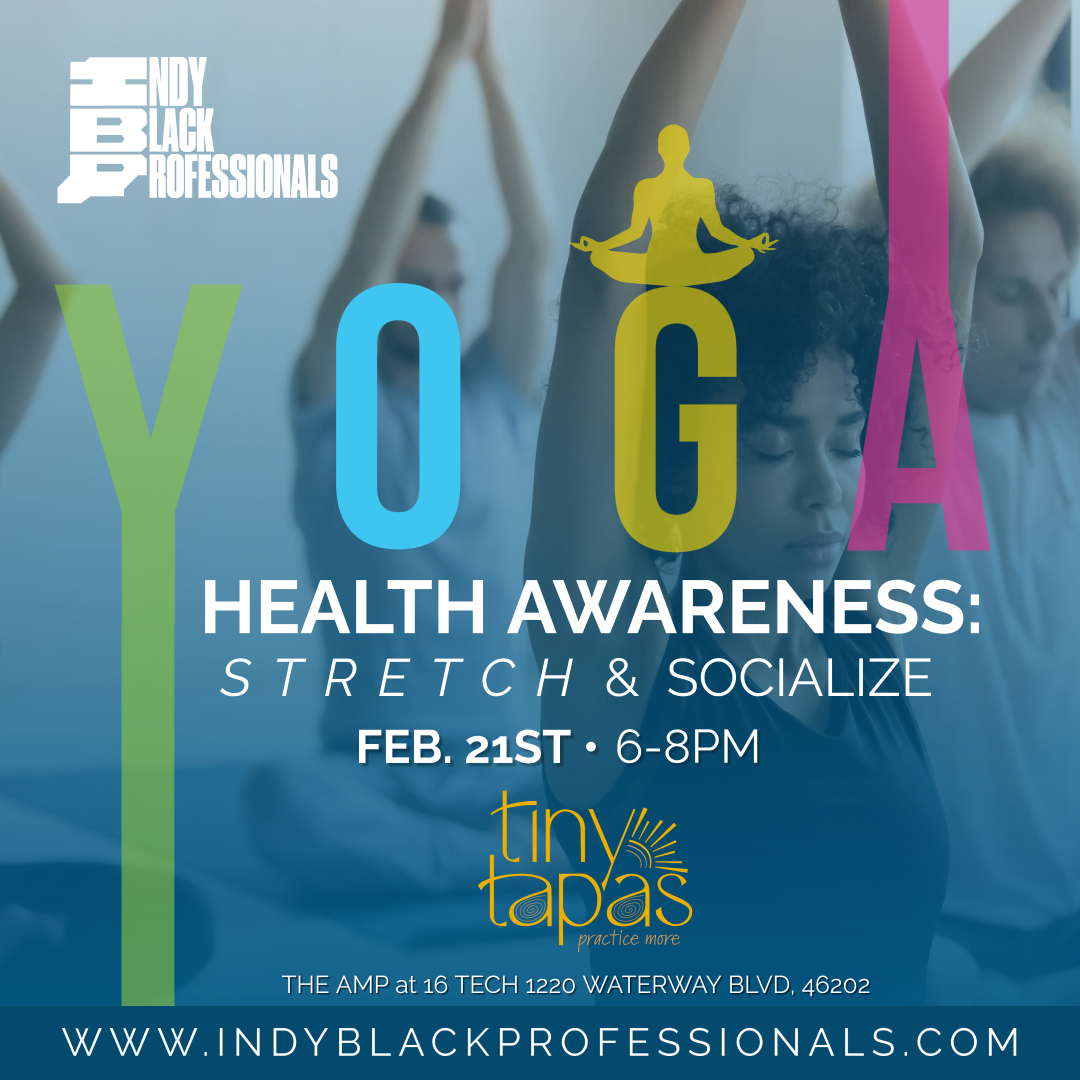 🧘‍♀️ Join us for an evening of mindfulness and connection with Indy Black Professionals and Tiny Tapas! 🙏
EVENT ENDED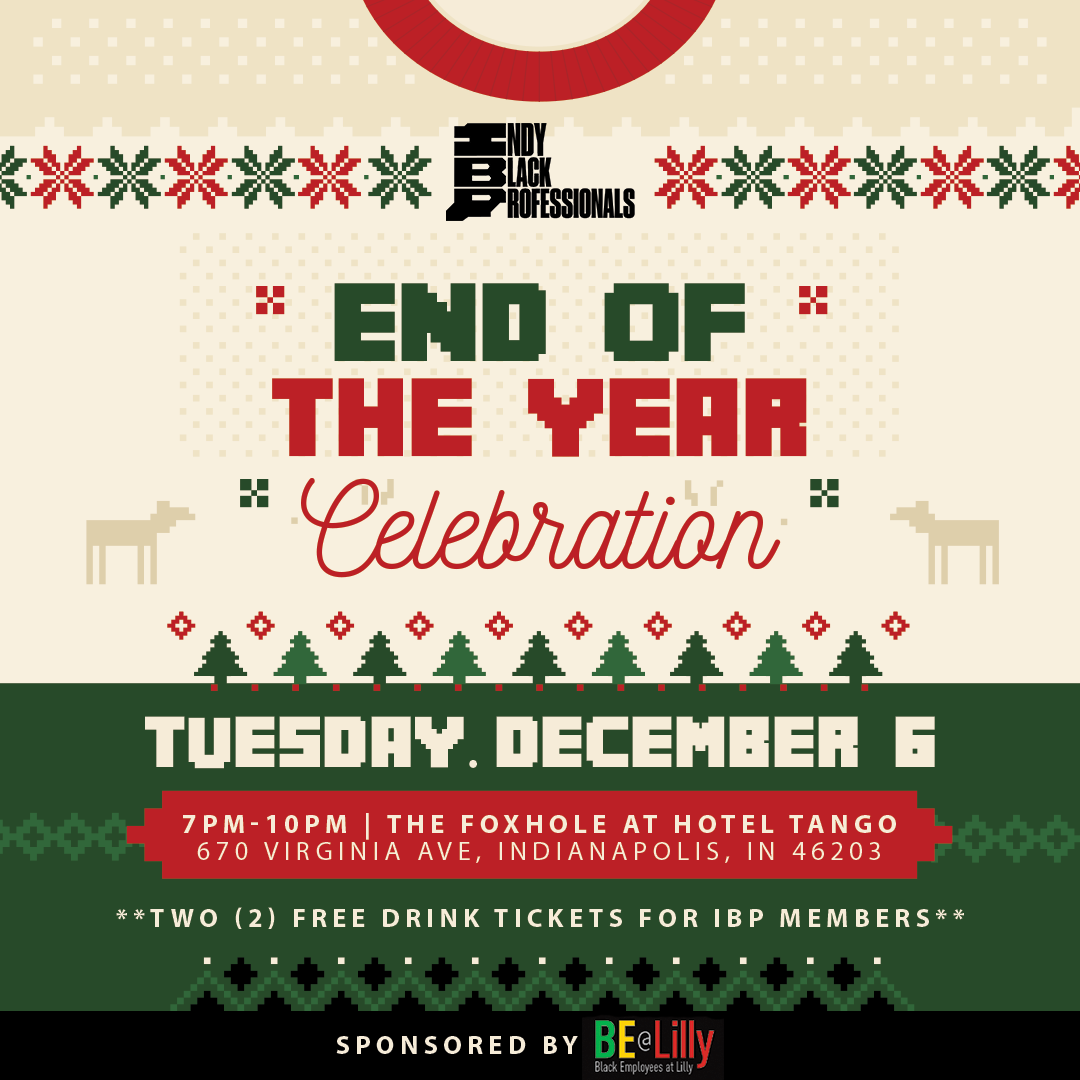 Bring your ugly sweater and join us for our End of The Year Celebration. Is your company skipping holiday parties this year? don't worry, join us and celebrate with us! Join us for a night of fun, dancing, and most importantly, networking!
EVENT ENDED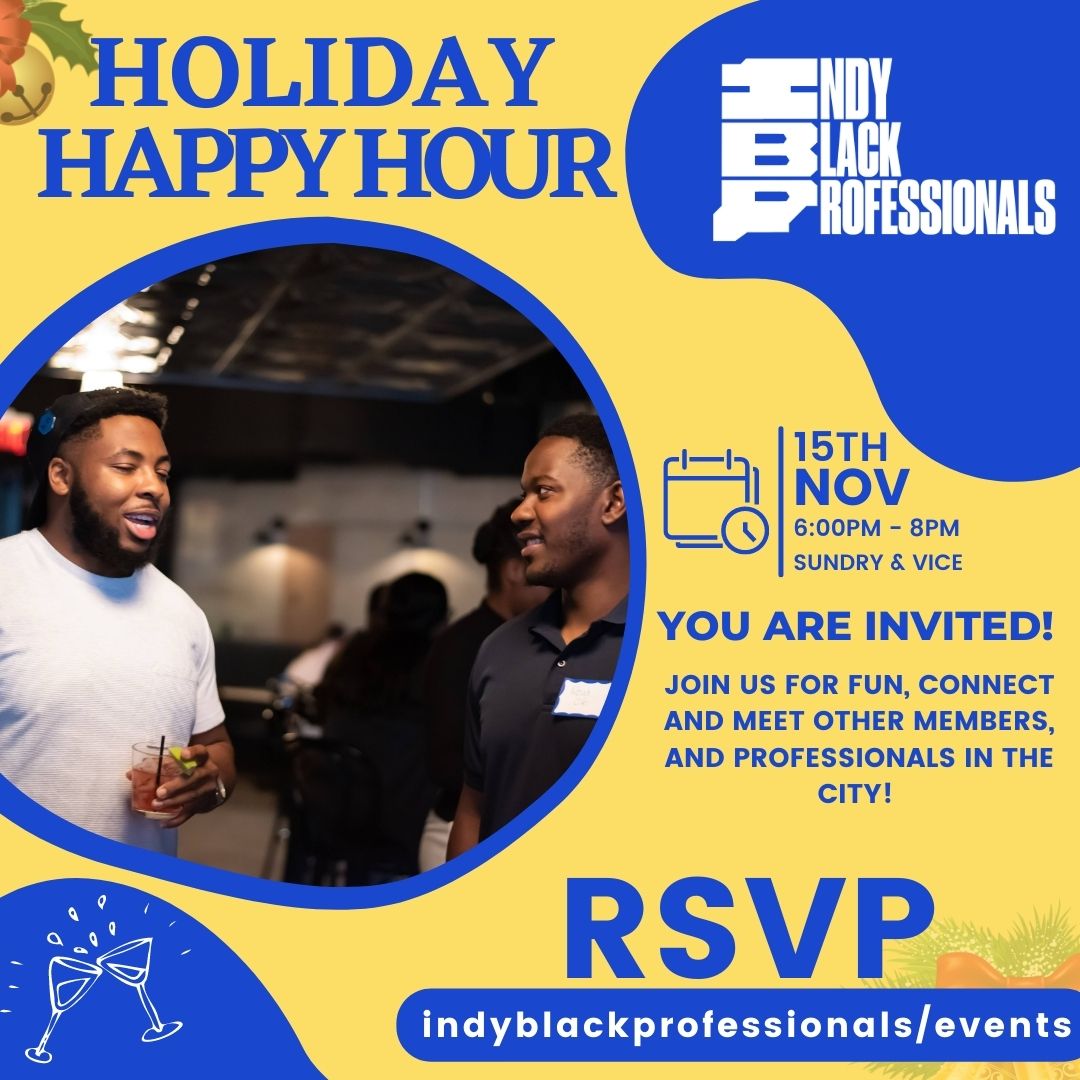 YOU ARE INVITED!
Kick off the holiday season with us, come with a friend, or co-worker, and meet other members, and professionals in the city.
EVENT ENDED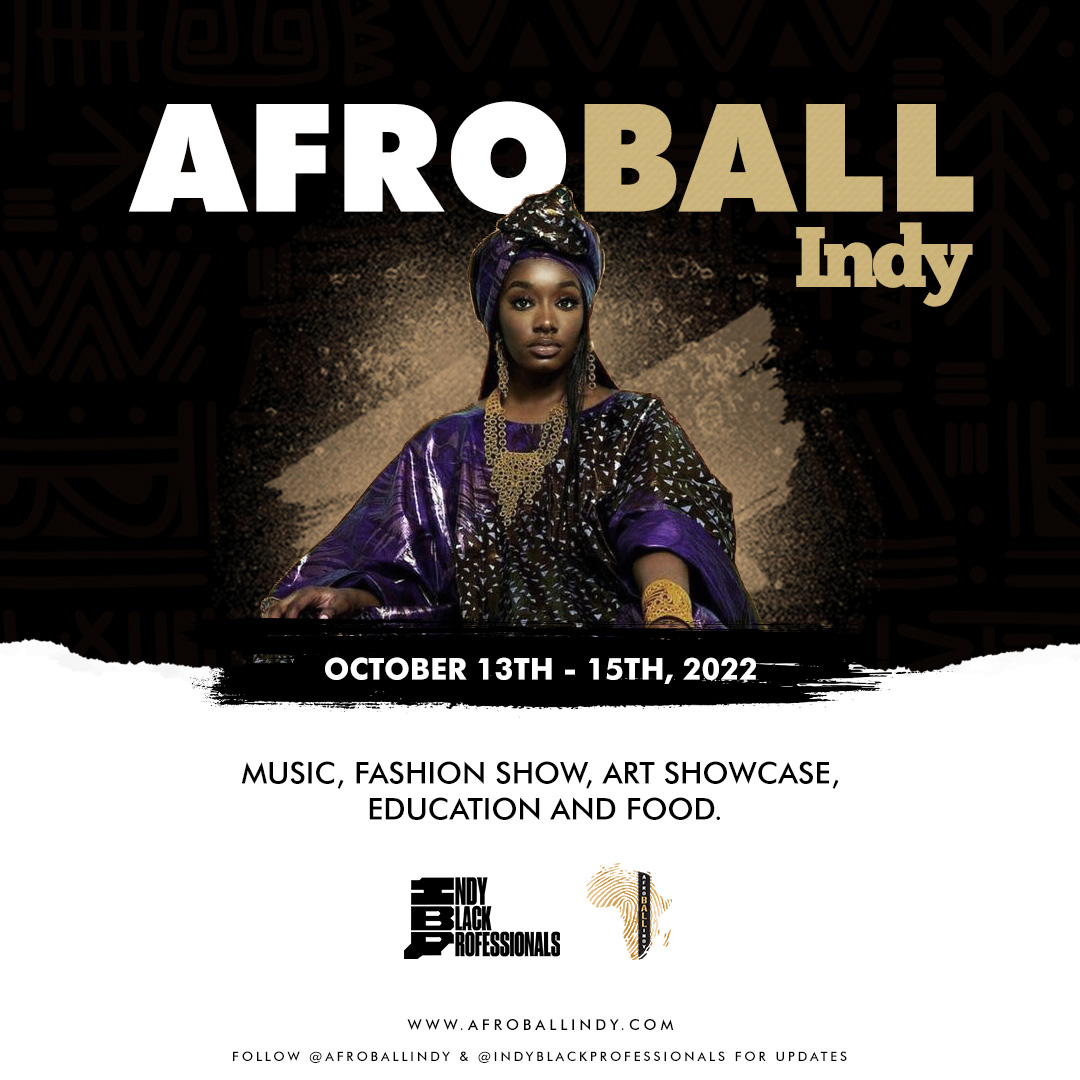 Celebration Africa's culture, people, arts, music, fashion, food! October 13th - 15th, 2022
EVENT ENDED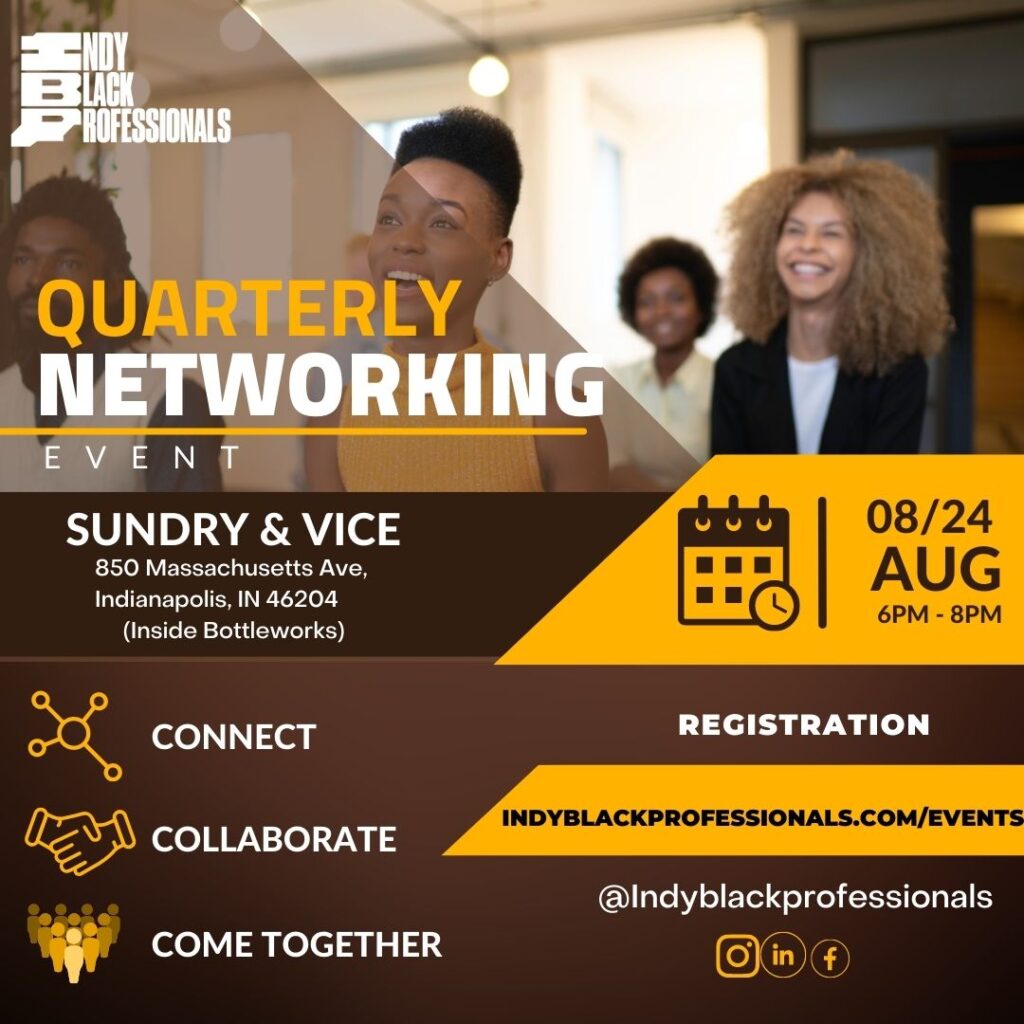 Let's Connect, Collaborate, and Come together! Join us for our Quarterly Networking Event!
RSVP Closed